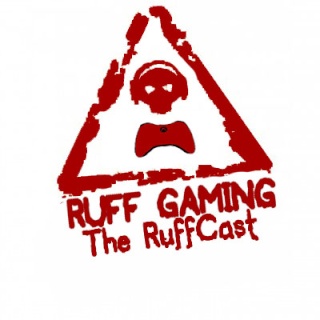 The Ruffcast is the official podcast of the Ruff Gaming community bringing you discussion and community highlights every week!
Mostly me!
I'm Meh, 20 and a budding chef. Gaming is a big hobby and I wanted to help Stew out with the site so I thought I'd give this Podcasting malarkey a shot!
Of course I can't do the show on my own so I'm joined by guests from the community (the likes of Stew, Prince, Dark and Iceman) and I'm always happy to have new people joining in on the fun.
What's the Point of this whole thing?
Well basically it's a podcast for the community, we want it to have lots of input from yourselves and make sure you can get a dose of Ruff Gaming wherever you happen to be! We're focusing on covering all of the comps on the site and getting some background to our members, which is why we have a new interview section hosted by Prince which he will explain in a separate post.
I suggest you follow @TheRuffcast for podcast info and any questions you have about the podcast. If you have any other questions don't hesitate to contact either myself or RuffianStew on the forums

If you have iTunes search for Ruff Gaming in the store or you can use this
RSS feed
to download the episodes directly. We also have a streaming player embedded on the main website if you'd like to listen that way.