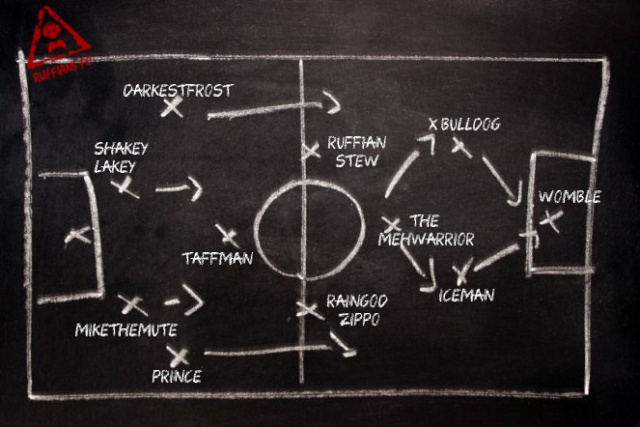 Ruffians FC
Fifa 16
Xbox One
2nd December 2015
9pm Onwards


After an unofficial break Ruffians FC is back with it's official Wednesday fixture night just in time for the festive season!

Currently down in the depths of the lower divisions (Division 9 last time I checked!) Ruffians FC has been struggling as of late with Fifa. I think it's time we turned that around and begin our climb up the leagues.

Rumour has it that Ruffians FC has been out scouting new players and we might have a Fresh Face this Wednesday (Rumour is he also plays as GK!).

This week we are not having a kit poll, I have decided to allow Raingod Zippo to pick the kit! He has been a consistence presence in the team and deserves a small reward!

I can't stress enough how important it is that you sign up! I don't want to have to turn people down on the night but if the team is full and you haven't signed up then that is what is going to happen!!!

If you need an invite to the club please let Ruffian Stew or Myself know ASAP so he can accept/send you an invite.

See you on the pitch!


Starting Line Up
1. Iceman D18
2. Darkestfrost
3. Raingod Zippo
4. Ruffian Stew
5. Nash Effect
6. Prince
7.
8.
9.
10.
11.
Subs Bench
1.
2.
3.
4.
5.
6.


Last edited by ICEMAND18 on Wed Dec 02, 2015 8:09 pm; edited 5 times in total