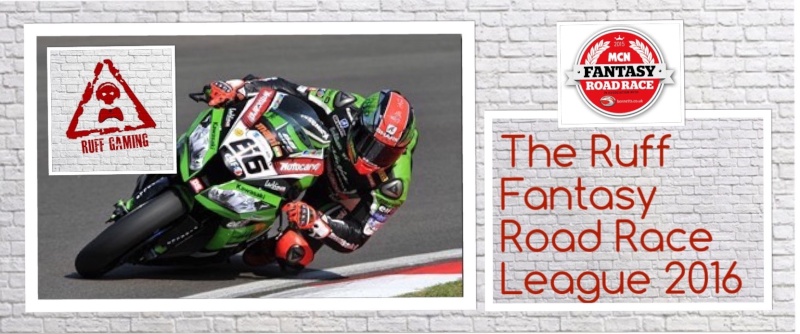 Ruff Fantasy Road Race 2016
I've set up a league for this years fantasy road race.
1st place will win a £10 Xbox/PlayStation/amazon gift voucher
2nd will win the smug satisfaction of beating everyone below them.
To sign up go to
http://fantasyrace.motorcyclenews.com/default.aspx
or Google MCN fantasy road race. If you don't know about the riders you're picking. There is a luck dip feature, that just spends your budget by randomly picking your riders for you. This worked for PGtipps last year. he led from start to finish with his lucky dip team.
Team selection will be locked down on the 27th February so try & get your team picked soon.
Once you've signed up go to mini leagues and search for:
Mini League name:Ruff Racing
The league pin is: ruffians
Hopefully we can get a good turnout like last year. It starts next weekend so try and get signed up asap. Good luck
T3RRA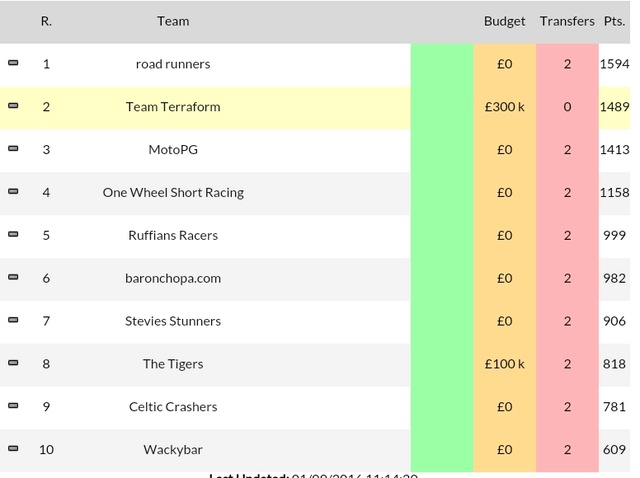 Last edited by T3RRAF0RM on Thu Sep 01, 2016 11:18 am; edited 16 times in total