So in the world of Ruff's F1 World Championships you have been waiting for a Round to battle over then 2 Rounds come around at once!
So we have the live Race on Sunday 1st May but we also have this Time Trial lasting over a 2 week period which will take part in Turkey!
Using the time trial section of the game try to put down the best time you can around in the Dry. The settings you use is up to you but just no rewinds which do show up on the Online Leaderboards so don't try and sneak a rewind in.
You can have as many goes as you like between the start time and the deadline of Sunday 8th May 2011 but all times have to be posted below before 9pm!
For this round everybody will be driving the McLaren F1 car.
You will earn points for yourself in the Drivers Championship and also along side your team mate in the Team Championship.
Post your times below here and you can post as many times as you like.
Special note - YOU MUST POST YOUR TIMES HERE ON THE FORUM OR THEY WILL NOT COUNT!
So all that is left to do is hit the track and get those times coming in!!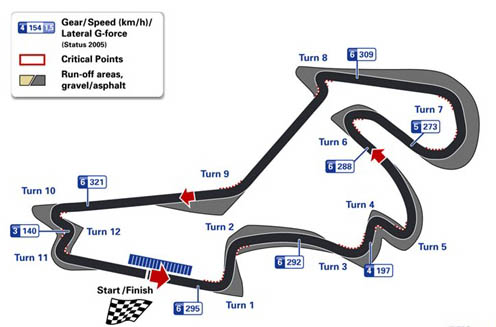 Drivers Final Times Leaderboard
1. mikethemute - 01:22.639
2. Darkestfrost - 01:23.105
3. RaingodZippo - 01:23.354
4. ToonArmy - 01:24:836
5. Wackybar8 - 01:26.513
6. Xx M1N7Y xX - 01:26.750
7. Ninja nash09 - 01:27.045
8. RuffianStew - 01:28.232



Last edited by RuffianStew on Sun May 08, 2011 10:46 pm; edited 2 times in total