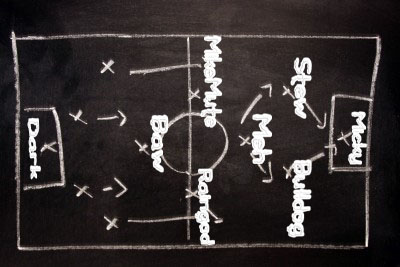 RuffiansFC Fixture - Weds 2nd Nov 2011
RuffiansFC Needs You!!!!!!
Game - Fifa 12
System - Xbox 360
Date - 02/11/11
Start Time - 8:30pm
Finish Time - No set time
Places - 11
DLC - No
Fancy taking to the football field and pulling on the Ruff FC shirt?? This is our main fixture night of the week and will be on
Weds 2nd Nov at 8:30pm
. To book your place on the team post below or if your only a maybe I can put you on the Subs Bench!
With the chaos of no internet I am now trying to catch up with the match highlights, goal of the month/season competitions and also the player targets. A few people had passed their targets at the end of last season but I wasn't able to give them their night in the kit of their choice before the season ended but I am going to honour the players that did complete their targets - so for the next few weeks I will be catching up then I will set everybody new targets for this season.
RaingodZippo
is the 2nd player in my back log so he will get the choice of kit for this fixture night.
Please be aware that these fixture nights are getting very full and if you don't book you might not get a place on the team sheet!



The Team Line-Up
1. RuffianStew (Captain)
2. RaingodZippo
3. Darkestfrost (GoalKeeper)
4.
5.
6.
7.
8.
9.
10.
11.
Subs Bench/Maybe
1.
2.
3.
4.
5.
Don't forget to follow us on Twitter to get all the latest info from Ruff Gaming and RuffiansFC!
Follow @RuffGaming, @RuffiansFC and @RuffGamingTV


Last edited by RuffianStew on Mon Oct 31, 2011 2:51 pm; edited 4 times in total