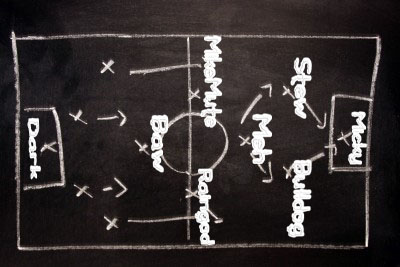 RuffiansFC Fixture - Weds 14th Dec 2011
RuffiansFC Needs You!!!!!!
Game - Fifa 12
System - Xbox 360
Date - 14/12/11
Start Time - 8:30pm
Finish Time - No set time
Places - 11
DLC - No
Fancy taking to the football field and pulling on the Ruff FC shirt?? This is our main fixture night of the week and will be on
Weds 14th at 8:30pm
. After last weeks giant effort that saw us win another 2 cups to take our season total to 6 and also we managed to get to the rank of 4838 in the Fifa Pro-Club World Rankings - that is our highest rank in our clubs history! Massive well done and thanks to the whole team for their efforts in pushing RuffiansFC up the ladder!
Special Note -
I might not be on until gone 9pm as I am working late on the 14th but please kick off the matches at 8:30pm and I will join in once I get home.
To book your place on the team post below or if your only a maybe I can put you on the Subs Bench!
Please be aware that these fixture nights are getting very full and if you don't book you might not get a place on the team sheet!



The Team Line-Up
1. RuffianStew (Captain)
2. Dave AVFC
3. IceMan
4. X Bulldog
5.
6.
7.
8.
9.
10.
11.
Subs Bench/Maybe
1.
2.
3.
4.
5.
Don't forget to follow us on Twitter to get all the latest info from Ruff Gaming and RuffiansFC!
Follow @RuffGaming, @RuffiansFC and @RuffGamingTV


Last edited by RuffianStew on Sun Dec 18, 2011 12:48 pm; edited 1 time in total