RuffiansFC Fixture - Weds 29th Feb 2012
RuffiansFC Needs You!!!!!!
Game - Fifa 12
System - Xbox 360
Date - 29/02/12
Start Time - 8:30pm
Finish Time - No set time
Places - 11
DLC - No
Fancy taking to the football field and pulling on the Ruff FC shirt?? This fixture night will be on
Weds 29th Feb at 8:30pm
. Our match nights at the moment are having a massive turn out which is fantastic but please book your place below or I might have to have a queue of players on the subs bench waiting for a place on the team. Booked players get 1st choice on the places.
To book your place on the team post below or if your only a maybe I can put you on the Subs Bench! If the 11 places fill up I can always put you on the subs bench then give you a shout on the evening when spaces open up. Please only book a place if your going to be 100% sure to come or if things change and you can't make it then let me know before so I can open the place up to other players.
Please be aware that these fixture nights are getting very full and if you don't book you might not get a place on the team sheet!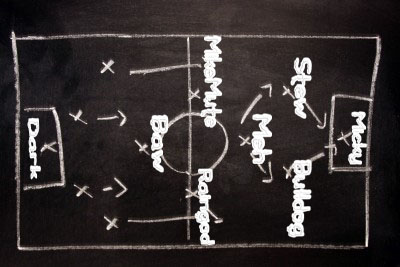 The Team Line-Up
1. RuffianStew (Captain)
2. Prince
3. RaingodZippo
4. X Bulldog
5. Darkestfrost
6. WINDY B0WELS
7. LongJohnMcNasty
8.
9.
10.
11.
Subs Bench/Maybe
1. IceMan
2.
3.
4.
5.
Don't forget to follow us on Twitter to get all the latest info from Ruff Gaming and RuffiansFC!
Follow @RuffGaming, @RuffiansFC and @RuffGamingTV


Last edited by RuffianStew on Sun Mar 04, 2012 1:48 pm; edited 2 times in total