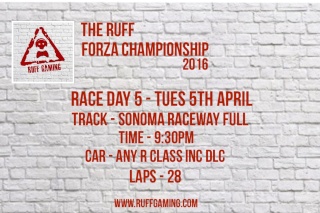 So onto our last race of the Ruff Forza Championship 2016! The battle for the title is close and could still be won by a few different drivers - so the battle is on!
No rain and no night time - just a good old sunny day for race day 5 at Sonoma Raceway Full and it will be 28 laps! We will be using R Class cars for this race - DLC cars can be used if you wish!
See you on the track!!