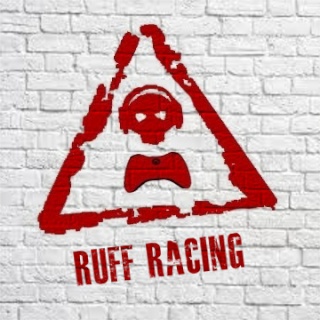 Forza 5 Farewell Event


Circuit de Spa - Francorchamps
25 Laps
Tuesday 8th September 2015
Lights out 9.30pm
Host: Iceman D18
With Forza 6 in the not so distant future, the brains that be (Myself and Ruff

) here at
Ruff Gaming
want to send off Forza 5 with a bang! Now we are the first to admit that Forza 5 has had it's issues and wasn't what we have all come to love from a Forza game but to gear us up for the next (and hopefully improved) instalment we will be hosting one of our Forza Events.
As with all our Forza events the following restrictions will be enforced:
Easiest Braking Allowed: ABS ON
Easiest Steering Allowed: Normal
Racing Line: Driver Preference
Stability/TCS: Driver Preference
Gearing: Driver Preference
Damage: Cosmetic Only  
Collisions: ON
Grid Order: RANDOM (No Qualifying!)
Whilst the main focus is on fun we don't want a destruction derby out there so please can we ask that all racers avoid intentional collisions. Both myself and Ruffian Stew will be on hand to review any incidents and should we feel that a driver has continuously caused intentional collisions they will be banned from Future racing events! (We haven't had to do this before!)
YOU HAVE BEEN WARNED....
Car and Track Details
The Track
This last hoorar will be hosted on Circuit de Spa - Francorchamps in Belgium. Designed in 1920 and originally made using public roads, this track is amongst the most challenging on any Race Calender. It is home to a number of race events both cars and bikes alike including the Belgian F1, Motorbike endurance Series and it's very own 24 hours endurance race. The current lap record is help by Sebastian Vettel with an impressive 1.47.263 (but I mean he is in an F1 car....

)
We feel it is the perfect setting for Forza 5's Ruff Gaming Swan Song! Taking an average lap time of around 2.30ish over a total of 25 laps takes the total race to around an hour!
The Car
In order to get an open an varied field the only restriction we have on the car is that it must be an
S Class
. This can be a car which has upgraded to S Class or one that is already S Class but it must not exceed S800.
What we do encourage though is that all cars have a unique paint job (Including the drivers race Number) and last time out we had some....interesting.... (Shakey Lakey I'm looking at you

) paint schemes!
As always this event is open to all members of the Ruff Gaming community new and old however places will be given on a first come first served basis! As always the main emphasis is on having a laugh with some racing in between!
So if that sounds like your cup of tea then please sign up below, including which number you would like for the race (once again first come first served) with the Winner earning themselves a place in the Ruff Gaming Hall of Fame!
We are also looking for someone who is willing to Twitch the event so if that's something your OK doing then please let us know when you sign up!
See you on the Track!
Starting Grid
1. Iceman D18 (Host and Race Steward)
2. Ruffian Stew (Host and Race Steward)
3. Womblemk3
4. Raingod Zippo
5.
T3RRAF0RM
6. The Mehwarrior
7. Wackybar
8. The Taffman
9. Darkestfrost
10. joeyp63
11. iSMB91
12. BoosterDq
13.
14.
15.
16.
Race Numbers
1.
2. Ruffian Stew
3. Womblemk3
4.
5.
6. The Taffman
7. iSMB91
8. Wackybar
9. The Mehwarrior
10.
11.
T3RRAF0RM
12. Boosterdq
13. Raingod Zippo
14. Darkestfrost
15. joeyp63
16. Iceman D18
T3RRAF0RM has had to pull out due to internet issues!


Last edited by ICEMAND18 on Tue Sep 08, 2015 12:04 pm; edited 7 times in total