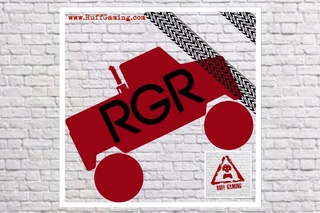 Ruff Gaming Racing - Forza Horizon 3
Club Name - Ruff Gaming Racing (RGR)
Game - Forza Horizon 3
Platform - Xbox One/PC
Captain - RuffianStew

The Forza Horizon roadshow has just landed in OZ with FH3 and we have our car club set up ready to shake the dirt roads of the outback!
To join Ruff Gaming Racing (RGR) - post below and I will send you an invite in-game. We welcome drivers of all skill levels and we will be holding a few of our Ruff Gaming competitions using FH3 for club members soon - details to follow.
We welcome new members so spread the word and get your gaming friends signed up to join the madness!
Fancy taking part then post below!
Cheers!!
Ruff
RGR - Club List
1. RuffianStew (Club Leader)
2. RaingodZippo
3. OddBeatty
4. ImmortalRogue98
5. Iceman D18
6. Catbhoy
7. T3RRAF0RM
8. PGtips77
9. Wackbar8
10.
11.
12.
13.
14.
15.
16.


Last edited by RuffianStew on Wed Sep 28, 2016 6:44 am; edited 9 times in total